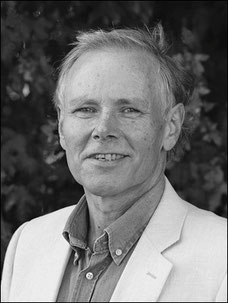 Born 1949 in Leipzig.  After the escape from the former GDR in 1955 together with my parents the state of Württemberg in the southern part of  Germany became my new home. I studied theoretical physics at the University of Stuttgart and afterwards moved to the outskirts of Munich. I worked in the research area of aeronautical industries and retired in 2009.
I grew up with black and white photography which I used ever since my youth - in the first yeas just because of the costs (colour films were quite expensive!). At that time I used an old Voigtländer 6x6 binocular reflex camera from the 30's which my father had discarded and I took a lot of family and holiday pictures. Later on however black and white photography became a passion.
Using at  first 35mm and then a fine 500C/M medium format camera for several years I finally fell in love with the large format class of 4x5" and 8x10". The zone system then was an indispensable instrument for exposition and optimal contrast control. Until 2005 all negatives were developed with much care in my own darkroom and  printed in fine art quality on baryt paper. 
Extensive travelling lead me to Spain and the Canary Islands. Several exhibitions in the 90's showed my work at different places. 
From 2002 onwards, due to lack of time resulting from business and family considerations, I had to cut short my activities for a while. After retirement however my passion returned. After thinking carefully I decided to close down my darkroom and to switch to digital technique. The pictures are now processed as careful as ever by help of a computer  and printed with an Epson SC-P800 machine on inkjet baryt paper.
The frequent excursions to Spain led to a close relationship with the people, the language and the culture of that country.  From 1994-1998 I was member of the theatre group of the Instituto Cervantes of Munich and mainly in charge of light and sound on stage. Furthermore I collaborated until 2001 in a Spanish magazine of the Instituto Cervantes of Bremen with literary essays and poetry translations to German of authors like Roberto Juarrroz, Vicente Aleixandre and José Jiménez Lozano, among others.
Apart from photography my other main interest is music. This covers the time from Monteverdi and Bach right up to contemporary music (Nono, Boulez, Lachenmann…). To some extent also jazz plays a significant role. Therefore I feel myself especially affiliated to the Mahler Chamber Orchestra which I was able to join on tours several times already for taking portrait pictures. Equally I am an enthusiastic follower of the Oberon-Trio.
I look for recreation mainly on my racing bicycle in the outskirts of Munich. The conquering of Alpine mountain passes has however diminished considerably in the last few years due to a lack of fitness…